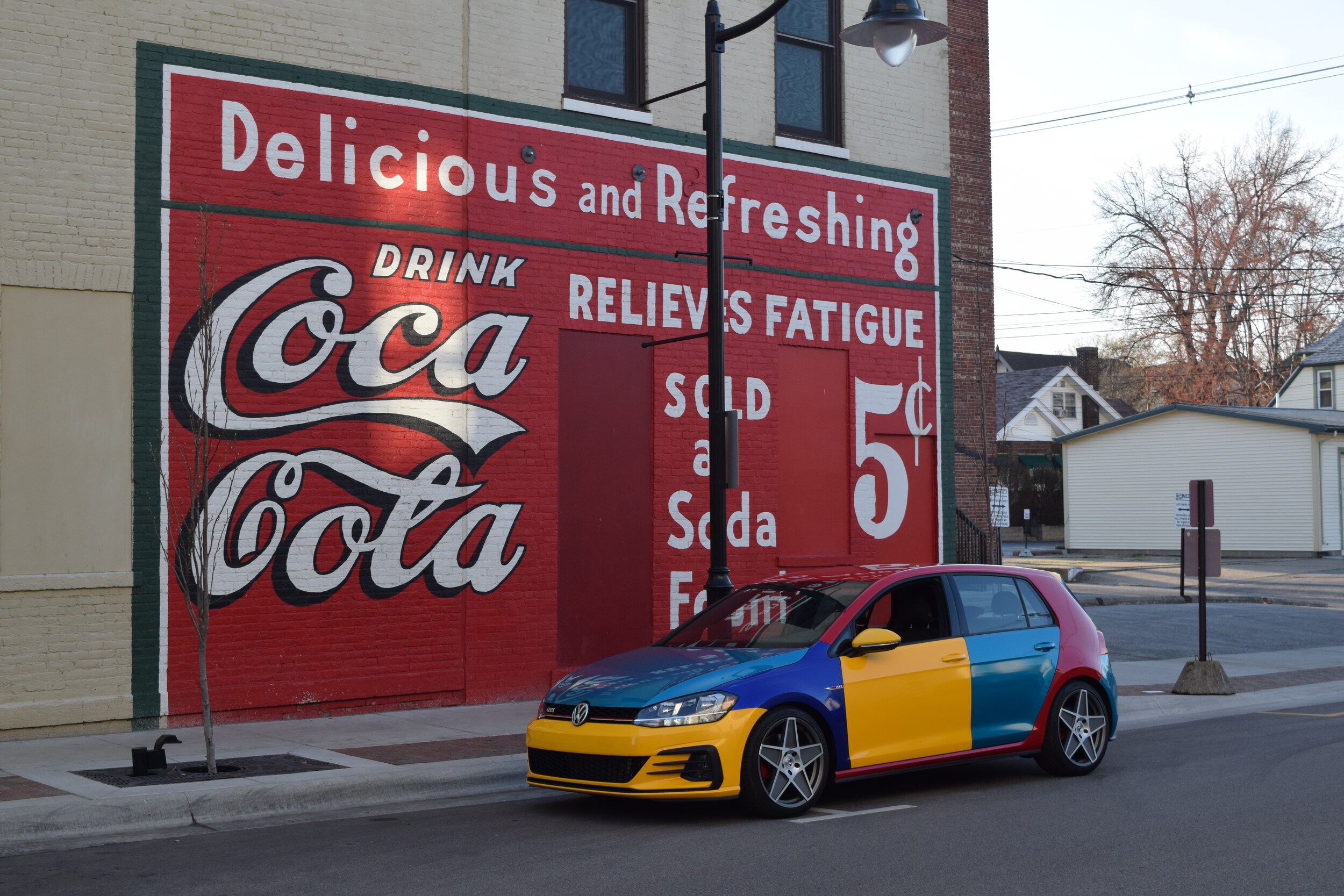 Here at Mike Raisor Volkswagen, we are thrilled to offer a piece of Volkswagen history with a contemporary spin! The new 2018 Volkswagen Golf GTI that can be seen in the pictures is a stunning replica of the exclusive Volkswagen Golf Harlequin from the 1996 models. Crafted at Mike Raisor Volkswagen, this vehicle is truly one-of-a-kind and a sight to see! You get to enjoy what you love about the 2018 Volkswagen Golf GTI like its fun-to-drive handling from the 2.0-liter engine, and tech-savvy features such as the Rear View Camera System, Bluetooth® technology, and rain-sensing windshield wipers, but with a classic twist on style. This new hatchback has gotten wrapped in vinyl to look just like the iconic later models that got built. But, what exactly is the legendary Volkswagen Golf Harlequin?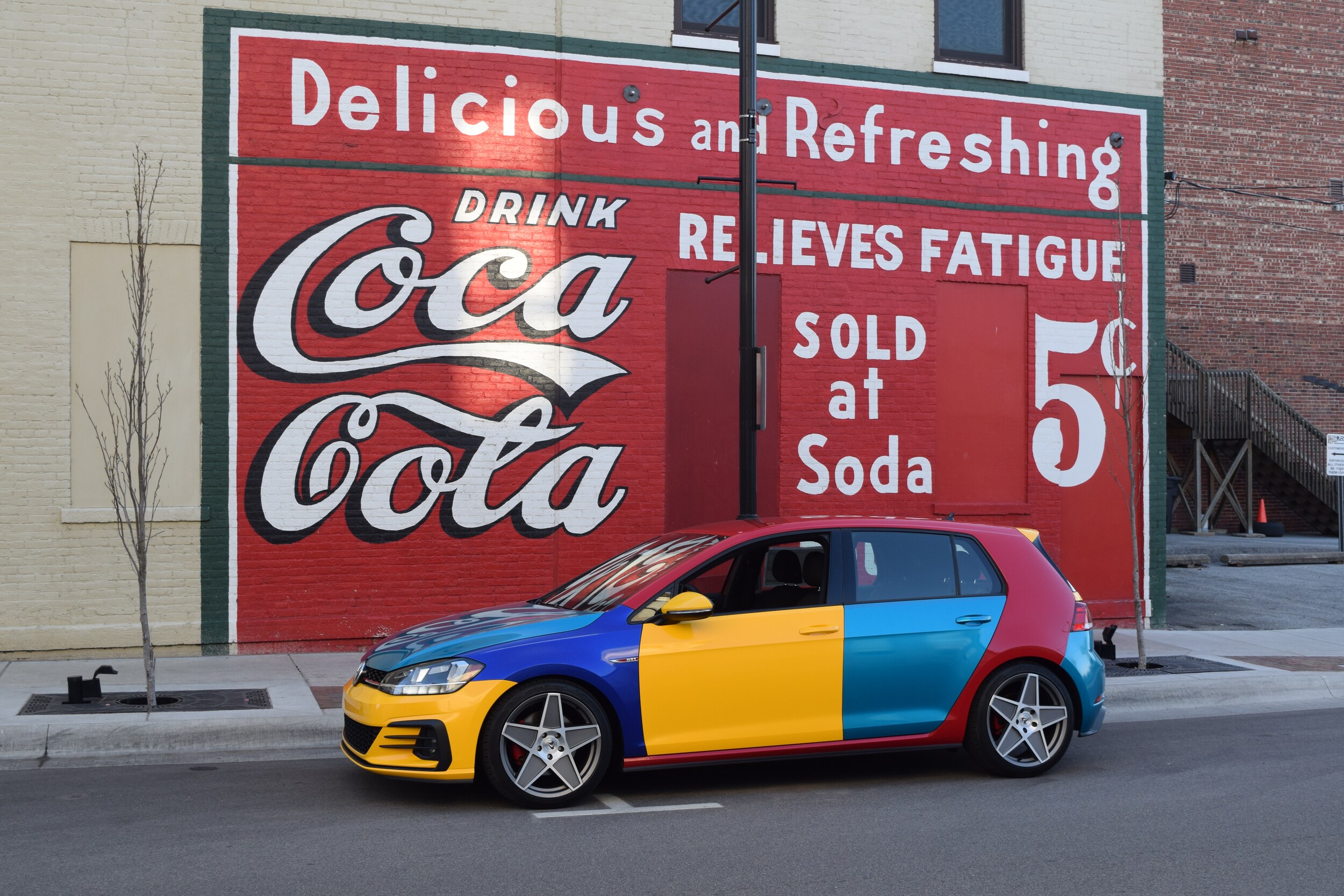 Well, in 1996, Volkswagen constructed radiant multicolored models of the Volkswagen Golf, and only made a select number of them; approximately less than 300. This special edition was crafted with four exclusive colors that traveling enthusiasts surely relished in since they were unique to other Volkswagen Golf models that got constructed at the time. These vibrant colors consisted of Pistachio Green, Tornado Red, Ginster Yellow, and Chagall Blue. The doors, fenders, and more, would get swapped on these limited-model vehicles to create their intriguing multicolored look.
If you are a Volkswagen enthusiast and want to keep the history of the Volkswagen Golf Harlequin alive, you owe it to yourself to see the stunning replica in person. Do you want to learn more about this striking vehicle and what it has to offer? Contact our team of professionals at the dealership today. We would be happy to provide you with further details and schedule a test drive so that you can experience this unique hatchback for yourself! We are located at 1701 Sagamore Parkway S. Suite B in Lafayette, IN.